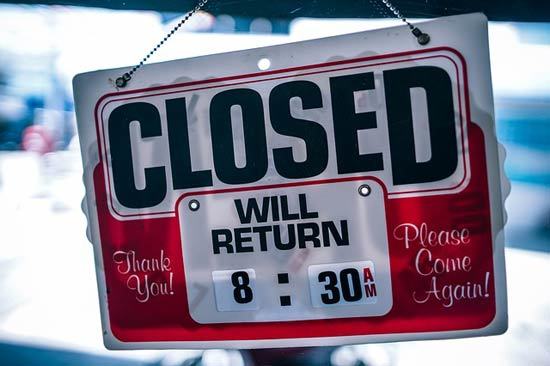 2019 US Bank Holiday Schedule
Banks are federally regulated institutions and follow a fairly standard operating schedule. Most US regional and national banks observe the same holiday schedule followed by the Federal Reserve banks.
The frustrating aspect of bank holidays is that when they fall on a weekend, the rules change. If a holiday falls on a Sunday, the official holiday is observed on a Monday. Alternatively, if a bank holiday falls on a Saturday, it is not observed until next year.
Can I complete a Banking Transaction on a Bank Holiday?
During a bank holiday, most normal banking operations will be closed. This means that you won't be able to visit your local bank branch and speak with a teller or call your bank's call center.
However, you can deposit checks at your local bank's ATM machine. You can also complete a deposit electronically through your bank's app on your cell phone if they offer a remote deposit feature. Keep in mind that even if you complete a deposit online, it won't be available until your bank resumes normal business operations.
You also have the ability to access your local bank account through regular online banking access. In most cases this would include access to account statements and recent transactions. So in most cases you can still access most standard online banking features even on a bank holiday.
January 2nd (Wednesday) - New Year's Day
January 21st (Monday) - Martin Luther King Jr. Birthday.
February 18th (Monday) - Washington's Birthday / Presidents Day.
May 27th (Monday) - Memorial Day.
July 4th (Thursday) - Independence Day.
September 2nd (Monday) - Labor Day.
October 14th (Monday) - Columbus Day.
November 11th (Monday) - Veterans Day.
November 28th (Thursday) - Thanksgiving Day.
December 25th (Wednesday) - Christmas Day.
---