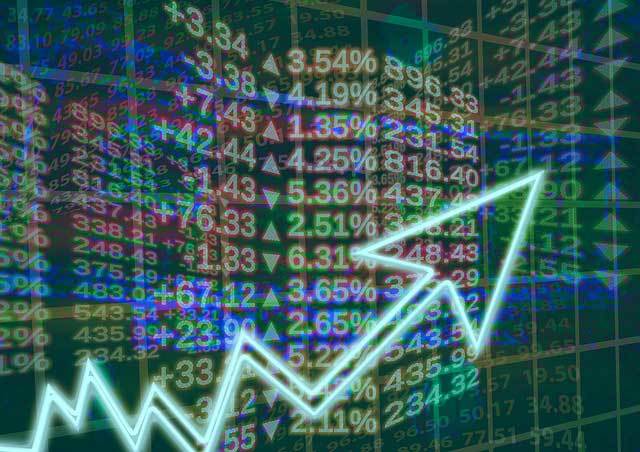 8 Best Swing Trading Books
Swing trading is a trading strategy which takes advantage of short-term price changes or "swings." Using fundamental and technical market analysis tools, swing traders take advantage of short term volatility, making trades and holding positions for a period of several days or weeks.
Swing trading offers many of the same profit opportunities as day trading, but without the intense pressure and time commitment.
Both trading styles can be profitable, but day trading requires constant attention and discipline, whereas many swing traders work full time jobs and only trade on the side. In fact, many full-time employees take advantage of breaks and early morning hours to make a few profitable swing trades here and there.
Even committed day traders benefit from studying swing trading strategies. On a risk-adjusted basis, swing trading provides more reliable returns in some markets. For this reason, many successful day traders already incorporate swing trading in their investing strategy.
Like day traders, swing traders are most successful when they prepare a carefully researched process instead of relying on their own (notoriously biased) psychology to make trading decisions.
Both new traders and experienced day traders looking to move into swing trading stand to benefit from learning as much as possible about the field.  If you're closer to the beginner stage, see our list of the best stock market books.
We have included a detailed list of 8 our top swing trading books.  Keep in mind swing trading is risky and every strategy will experience both investment gains and losses.
It's important to throughly evaluate any potential strategy before implementing it.  You should also not risk more money than you can afford to lose when testing new strategies.
The updated version of Alan Farley's book The Master Swing Trader contains even more swing trading ideas and examples than the original. The updated version of The Master Swing Trader is one of the most detailed books currently available, and covers technical analysis, chart reading, and understanding market sentiment.
Farley focuses on strategies rather than tactics. Traders looking for concrete, actionable items will want to look elsewhere. Advanced traders, however, will appreciate the strategies on a conceptual level.
Unlike books promising a secret recipe for success, The Master Swing Trader emphasizes that it's up to each trader to find the best strategy for a particular market. There's truly no silver bullet leading to guaranteed success, and the author clearly recognizes this, acknowledging that different strategies may be required at different times.
The writing style can be a bit verbose, and beginners will likely struggle with the technical information. However, the content provides meaningful value for the intermediate to advanced trader.
This book represents a great option for the novice trader. As with all offerings in the "dummies" series, it presents the fundamentals of swing trading in a concise, easy-to-read format. Though it covers the essentials in simple terms, experienced traders will still find useful tidbits throughout.
For example, the book teaches traders how to think about managing risk as well as money. Other topics, such as determining entry and exit points, relative strength, and market trends are covered as well. The most compelling feature is a series of real-world examples that illustrate concepts covered. These are presented in a clear and easy to read manner that beginners and pros alike will appreciate.
The book does a respectable job of laying out the risks of swing trading as well. Rather than just focusing on the positive, the author does a nice job of explaining common pitfalls and how to avoid them. This book packs a lot of information into an accessible, concise package. It's a great jumping off point for the new trader looking for broad background information.
This guide provides a basic introduction to swing trading. The book does a decent job of covering the basics, from technical and chart analysis into risk management. This is a good guidebook for a new trader or someone wanting to explore swing trading.
While the book is less than 100 pages long, it does cover several trading strategies that all levels of traders will find valuable. The strategies are well defined; however, its lack of charts can make it difficult for a novice to follow. It's best as an addition to an existing swing-trading library.
This little-known gem is a must-read for anyone looking to get into swing trading. Unlike most books in this genre, the author presents the material in a friendly manner that is entertaining to read. The author writes from personal experience and is a nice contrast to the research paper-like reading most trading books offer.
The book lays out a great framework for getting started in swing trading. The author keeps the writing simple and to the point, without a lot of fluff. It's a bit light on the details, which may be frustrating for those seeking an all-in-one investing package, but as an overall framework, it's thorough and helpful.
As is typical of books geared at beginner and intermediate traders, investing psychology is emphasized. A large focus is placed on creating strict rules, keeping your strategy simple, and taking emotions out of trading.
The author doesn't go as in-depth into technical indicators as some other books. Instead, the discussion centers on entering positions through price pullbacks and evaluating general market conditions. As the author is speaking from personal experience this makes for an "honest" reading book. ­­
This book is billed as a simple step-by-step guide to swing trading. It mostly lives up to this advertising, providing a very approachable, basic concepts for those just beginning their exploration of the field. It does also provide an overview of some common, basic swing-trading strategies, but they have a slightly perfunctory feeling, giving theoretical understanding more than actionable strategic information.
Like most other reputable books, it also provides a section on controlling emotions and risk-management. The book represents a good option for beginner traders and the information is current (it was published this year), but it may not be the best option for more experienced traders looking for advanced strategies.
This book offers a basic guide ideal for someone with no trading or investing experience. It's the shortest book on the list, coming in at 66 pages, but it's to the point and uses the space well. Over half the pages are spent explaining swing trading, which it does well.
The second half of the book presents the reader with three trading strategies. These strategies are well covered and a perfect place for a beginner to get started with swing trading.
This book provides a large amount of information in only a few pages, but naturally some of the finer details are skipped. Instead, the author opts to give broad generalities. After initially reading this book, some beginners may want to follow up with further research, but this book provides a solid foundation.
Once you get past the click-bait title, this book provides a similarly useful, high-level look into strategies for a beginning trader. While the book doesn't contain a lot of actionable items, it does cover technical fundamentals and chart reading.
The author has several other books on swing trading as well. Of these, the popular Swing Trading Strategies: Learn How to Profit Fast with These 4 Simple Strategies (Volumes 1&2) will offer more advanced reading for seasoned traders.
Keep in mind this book is a broad based discussion that covers multiple investment strategies and products.  The emphasis is more on day trading than actual swing trading, and much of the content is actually dedicated to other investing strategies such as futures, options trading, binary options, and forex training. However, the information provided within is top quality.
The information is well thought out, clearly organized and easy to follow. However, there are very few charts and diagrams to help illustrate the main points. Traders looking for specific strategies and tactics will want to search elsewhere. However, beginning traders will benefit from the tremendous amount of information presented, especially if they're still deciding between swing trading and other investing strategies.
Bottom Line
Many of the books on the market target beginner and intermediate level traders; aspiring traders should sample a variety of books. One author might not quite resonate with you, whereas another will hit home on the same subject.
On this list, beginning traders will likely appreciate the simple, easy-to-read approach of Swing Trading for Dummies, or enjoy the friendly tone and real-life experiences detailed in Swing Trading as a Part Time Job.
For the more advanced trader, The Master Swing Trader: Tools and Techniques to Profit from Outstanding Short-Term Trading Opportunities is a fantastic choice full of thought-provoking ideas.
Of course, no single resource can possible provide everything you need to be a profitable trader overnight. It's important to keep reading different authors so you have a wide range of strategies to consider and evaluate for your own trading strategy.