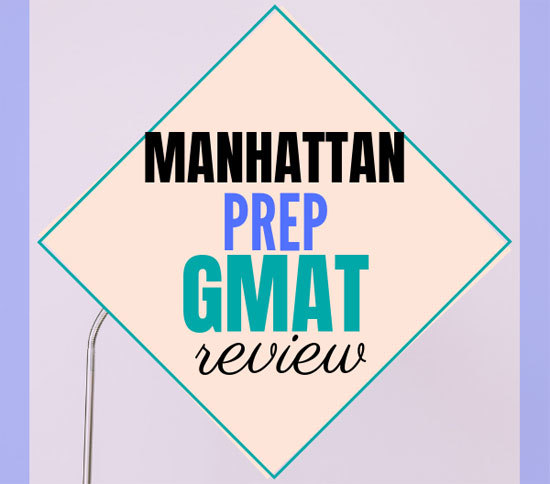 Manhattan Prep GMAT Review: Your Ideal Solution?
Many students prefer a traditional classroom setting with personalized instruction. Manhattan Prep created an entire company based around the idea that students learn best when they are paired with outstanding teachers. This philosophy led Manhattan Prep to recruit teachers with 99 percentile standardized test scores that also had significant teaching experience.
This article provides an in depth review of the Manhattan Prep GMAT prep course program. We also take a first hand look at Manhattan Prep's Interact GMAT online course and answer the question of whether best in class teachers can help you prepare for the GMAT more effectively.
Manhattan Prep Program Philosophy
Manhattan Prep is an upscale, mid-sized firm that distinguishes itself with its high quality of instruction. This shouldn't be too much of a surprise as the recruiting process includes very strict criteria.
Last year, just 205 instructors met Manhattan Prep's minimum teaching criteria. These teachers were selected from a pool of 43,749 test takers with a 1% percentile score. Of those 205 teachers that passed the initial selection criteria, just 11 went on to be hired by Manhattan Prep.
GMAT Course Offerings
Manhattan Prep groups its program offerings into two main categories: Self Guided and Instructor Led. Students that are comfortable structuring their own study schedule will find a lot to like about Manhattan Prep's self guided course options.
Self Guided Course Options
Students interested in a self guided study program benefit from a choice of three options: Complete Prep Set, Self Study Toolkit, and the Interact program.
The Complete Prep Set is geared to students that prefer a lower price point and don't need all of the enhanced features included with the more premium options. This course includes all the core curriculum material which includes the full 10 book GMAT strategy series, the GMAT guidebook, and the two GMAT supplemental guides. Access to the Complete Prep Set is available for just $289.
The GMAT strategy series offers in depth coverage into important testing subjects found on the exam. These guides cover critical information for solving specific problem types as well as strategies for answering question types when you may not know the correct answer.
The GMAT guidebook offers students a big picture of what to expect on the GMAT. This guide includes over 900 practice questions with detailed explanations as well as an initial 100 question diagnostic exam to test your initial skill level. The guidebook also offers access to a supplemental online question bank.
GMAT Supplemental Guides
Many students often struggle with some of the basic exam concepts. These concepts cover material that you may have been exposed to over 10 years ago. The supplemental guide package includes 2 books that are split between Math concepts and Verbal concepts found on the exam. The package also includes a Test Simulation booklet that is designed to replicate the scratch pad provided during the test.
Your performance on the Diagnostic Exam will be a good indicator of which topics you may want to focus on when utilizing the supplemental guides.
Online Features
The Complete Prep Set also offers a few notable online features to round out the course offering. Students will have access to 6 adaptive GMAT practice exams and an online question bank which includes over 200 additional practice questions.
Additional features include the GMAT Navigator which offers in depth analysis of your performance on practice questions and exams and helps you track your progress. Students also have online access to practice questions included from the Supplemental Guidebooks.
The Self Study Toolkit offers a balanced mix of premium features along with the core elements included in Manhattan Prep's GMAT course curriculum.
The premium features include a formal study syllabus, 5 GMAT Interact video based lessons, and 1 study session with a GMAT instructor. The Self Study Toolkit also includes an additional 250 advanced quantitative practice questions and access to GMAT Write which offers two fully graded essays with formal essay feedback.
Includes all features offered in the GMAT Complete Prep course.
Access to 5 GMAT Interact videos.
1 on 1 Manhattan Prep instructor available for completing a self study plan or help with curriculum content.
250 extra practice questions focusing on the hardest math concepts.
Ability to receive detailed feedback and grading for 2 submitted essays.
Full course access for just $499.
GMAT Interact Videos
Students using the Self Study Toolkit get access to 5 videos from Manhattan Prep's premium GMAT Interact product. The Interact videos cover important GMAT topics and feature Manhattan Prep's expert instructors. The videos can also be accessed from your computer, tablet, or on your phone.
Instructor Game Planning
Each student has access to a Manhattan Prep instructor to help you map out a personalized self study plan. If you don't feel like you need help with a study plan, you can also use the tutoring time to focus on challenging problem categories or challenging topic areas on the exam.
Access to Additional Practice Questions
The Self Study Toolkit unlocks 250 additional practice questions. These aren't just run of the mill questions. They happen to be 250 of the most difficult math questions on the exam.
GMAT Write
This feature includes a unique algorithmically based essay grading feature. Each student can submit 2 written essays for detailed feedback and grading. The essays are graded using an algorithm designed to mimic the process utilized by the GMAT.
The GMAT Interact course represents the premium option for students following a self study program. The GMAT Interact course features all the core curriculum included in the Self Study Toolkit as well as full access to Manhattan Prep's on demand interactive courses.
The full course program includes access to 35 video based lessons, as well as a set of the company's proprietary course books, and access to its online question bank and six adaptive practice sets. However, students have the ability to pick and choose the options most important for their study program.
GMAT Interact: Quant or Verbal
Students have the ability to select a single GMAT interact course focused on either the Quant or Verbal section of the GMAT for a lower price point.
Single course access for just $549.
16 video based quant lessons or 21 verbal video based lessons.
6 quant based strategy guides or 4 verbal strategy guides.
Each option includes 6 full practice tests and access to each online feature included in the Self Study Toolkit course.
GMAT Interact Full Course
The full course option is available for $999 and includes all video based content for the quantitative and verbal sections of the exam.
GMAT Interact Full Course & Coaching
Students that prefer a self study course but value targeted tutoring for more challenging subjects will find the coaching option very appealing. This option includes 3 full 1 on 1 sessions with a GMAT instructor. The full program with the additional tutoring is available for $1,399.
Instructor Led Course Offerings
Manhattan Prep also offers three options for live instruction, each of which comes with complimentary access to the Interact course.
The most distinctive offering is the GMAT Prep Bootcamp, a full-time course that lasts either two or three weeks. For $2699, students participate in 35 hours of live instruction, attend online office hours, and take GMAT practice tests.
At $5199, students can add ten hours of tutoring, a pre-course "game plan," and a six-hour math basics course for those who need extra review. Bootcamps begin every few weeks in London and New York City, and once every month or two online.
Manhattan Prep also offers more traditional forms of GMAT prep: tutoring or weekly courses. Tutoring runs from $225 to $255 per hour, depending on how many hours you purchase at once. The company's nine-week courses cost between $1600 and 1700 in person, and $1400 online, and meet weekly for three hours. Students can also purchases three one-on-one coaching sessions as a $400 add-on.
Unique Features
Although the company's primary focus is on instruction, Manhattan Prep has kept up with the technological times, and boasts a few advanced features.
Its online practice tests use adaptive question difficulty and scoring, just like the real GMAT, and the Navigator portal lets you practice on official GMAT questions, providing analytics on your progress and performance.
Which Course to Choose?
As always, the best option depends on your needs as a student. Self-directed courses require a lot of independence, but tend to be more affordable.
Live instruction can provide structure for your GMAT prep regimen, while tutoring is often best for students who want personalized attention.
From a strategic perspective, however, it's worth noting the 27-hour Live GMAT course includes access to the self-directed GMAT Interact course for only $400 more.
Therefore, unless you are especially sensitive to the difference between $1000 and $1400, it makes sense to either enroll in a live course (and take advantage of both courses) or purchase the Quant- or Verbal-only Interact course at less than half the price.
Live Class Considerations
Because of its distinctiveness, students should also consider whether they would be a fit for Manhattan Prep's GMAT Bootcamp. Not every student can study full-time for two weeks, and if you want to attend classes in-person, you'll need to be in New York or London.
But for students taking time off before their MBA, or whose employers want to work MBA prep into their work responsibilities, the intensive nature of the GMAT Bootcamp may be attractive.
Using Manhattan Prep's Online Platform
As part of my exploration into Manhattan Prep's GMAT program options, I signed up for the free trial of the Interact course, which covers the first week of lessons.
In line with the company's mission, the Interact course provides some of the best video instruction I've seen in the test prep industry. However, keep in mind, you will be expected to complete a fair amount of offline homework as part of the video based lessons.
Quality of Instruction
The Interact course is so named because of the efforts that Manhattan Prep teachers put in to making this self-directed course engaging for the viewer. Running themes emerge throughout the course to make you feel comfortable.
Before each question you're reminded to "take a breath," to replenish your brain's oxygen, and reinforce that every GMAT question is its own event—that the test is more marathon than sprint. Instructors will ask you questions to keep your attention, which range from relevant to silly, and each response cues a different video "reaction" from your teacher.
Engaging your Students
Silliness, a delightful teaching tool, is used strategically to show how the GMAT works. In a lesson about sentence corrections, you are brought to the (very evil) Grammar Lab, which is staffed by mad scientist sock puppets who add errors to simple sentences, and elongate them to increase the evilness further.
The course content as a whole (silly and otherwise) is very robust. Teachers provide clear roadmaps for each lesson and make key strategies the central focus. I especially liked how students are presented with a challenging question at the beginning of each lesson—to provide context—but are not given the answer.
Instead, the lesson proceeds into its main content points, before asking you to tackle the question anew with the strategies you learned. This format really held my attention, as it required active thinking during the lesson about how the strategies would be applied.
Ease of Use
It's worth noting that the Interact course is highly self-driven. Manhattan Prep does not offer a score guarantee, simply stating that your success is your own, and that completion of the course is all but certain to increase your score.
In that spirit, navigating the Interact course is not difficult, per se, but will require some organizational skills on the part of the student. Lessons are easily accessible on the company's platform, but homework is done manually—on paper—following a course syllabus.
Content Structuring
Weekly assignments are comprised of several chapters of reading out of one of Manhattan Prep's set of 10 proprietary books. Tailoring the course is left somewhat up to the individual.
The syllabus provides the ability to adjust question difficulty levels. You can choose easy, standard, and hard tracks for each unit, but topic-by-topic, it's up to you to distinguish between what you need extra review on, and what you might be able to skip.
Final Thoughts
After spending time working through the Interact lessons, I can say that Manhattan Prep lives up to its reputation for teaching excellence. The course curriculum is engaging and unique. The instructors also go to great lengths to explain important concepts and strategies.
For most students, your main choice will be whether to follow a self guided program or to utilize a live classroom program. This decision is really an individual preference, but rest assured that either option offers high quality content that will help you on test day.
For more information, you can sign up for a free trial.
Pros
Top-notch instruction from some of the best teachers in the industry.
Access course features from anywhere, including by computer, tablet, mobile phone, and a dedicated app.
Comprehensive practice question test bank with detailed diagnostics to track your progress.
In depth course curriculum that includes 10 strategy guides, 2 essential books focused on core concepts, and a detailed general guidebook with over 900 practice questions.
Variety of in person course options located in major cities around the country.
Cons
Manhattan Prep's course options are available at premium price points. However the quality of the instruction, available features, and ease of use justify a higher price point.