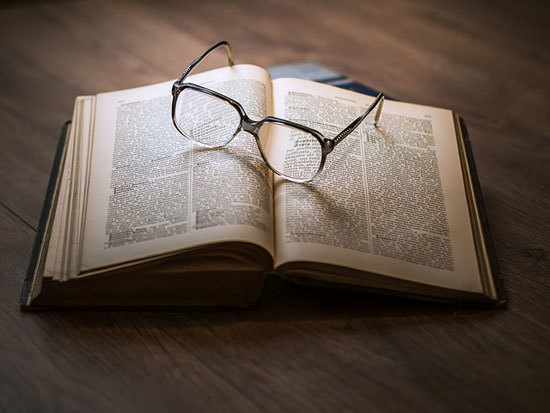 7 Best Business Communication Skills Books
No matter what industry you work in, effective communication skills are essential to doing your job well and advancing. It sometimes seems as if certain people naturally excel at clear communication, but most successful people spend years honing their skills.
If you're interested in improving your own skills, a great place to start is by reading different books on the subject.  With so many options, though, it may be hard to know where to start.
Plenty of books claim to provide the keys to success in business communication, but only a few live up to the hype. Finding the best book to read on the topic also depends on your personal needs.  We have included a detailed list of our favorite books to help you improve and refine your communication skills for the business world.
Sales professionals or people who regularly travel internationally for work will find a lot to like with Kiss, Bow, or Shake Hands.  Many people have felt a twinge of anxiety the first time you stepped into a business meeting with an international audience as you hesitate, not being entirely sure how to address your audience.
This book offers readers a humorous and comprehensive guide to proper business etiquette in over 60 countries around the world.  Other readers have appreciated the uniform format and alphabetical listing by country which makes it very easy to use as a quick reference when your traveling for work.
Keep in mind that a small amount of information can become outdated, so you want to be sure to pick up the most recent editions of the book.  If you travel regularly for work or are just interested in learning about the nuances of business communication in various cultures around the world, you will find a lot of value from this book.
Persuasion is a key aspect of successful communication in business. For your ideas or opinions to be used, they must first be understood and agreed to by others on your team. Shelle's book provides an in depth look at influencing others by matching your communication to the person you're communicating with. 
The concept of considering how you communicate as opposed to what you communicate is simple, yet powerful. The idea is not to manipulate, but to be more persuasive by evaluating how you approach communication. The information in this book is clearly presented and its content is easily applicable to real life situations. If your not familiar with NLP, you will be amazed at how effective you can be with small changes in your communication style.
Giving engaging presentations is a critical skill in all businesses.  Nancy Duarte takes a visual approach to presentations.  By utilizing appropriate images, your audience can more easily connect and remain engaged for longer periods of time with your presentation.
Slideology offers readers a structured strategy for creating more effective Powerpoint presentations that weave naturally into your presentation.  The author includes case studies from a variety of global brands to help bring to life the specific ideas and strategies outlined by the author.
If you want to create more effective presentations for a variety of business audiences, you will find a variety of useful strategies to incorporate into your own presentations.
In this book, Michael Sorensen teaches you how to tweak your communication skills by including validation. Adding validation to your conversational repertoire is an amazingly simple, yet powerful why to more effectively communicate.  Sorensen discusses and applies this validation skill in the context of both the workplace and other areas of life.
Though this is a short, easy read that you could easily finish in a weekend, it packs plenty of valuable information. Its lack of length is due more to its direct, to the point style, than lack of quality content.
If you're looking for a quick, insightful book to improve your communication skills, this is a great option. 
Julie Dirksen focuses on teaching and learning within the world of business. Dirksen argues that all jobs have a learning and teaching component, especially in this modern, rapidly changing age. The problem is that information is often presented in a rather boring manner, which rarely serves the learner well. If you're practically falling asleep while learning something, it's unlikely you'll retain that information.
This easy to read book shows you how to present information in such a way that people will actually retain it. The approach focuses on learning styles, attention to detail, and memory strategies for your audience.  The author utilizes a range of research and practical advice mixed with humor and real world experience to give readers a step by step approach for engaging their audiences.
Acker makes some pretty big promises in the title alone. If you're instantly skeptical, you're not alone. As the title implies, this book aims to rid people of their fear of public speaking by offering seven strategies to assist in getting over this fear.
The author takes readers through a series of 7 core strategies.  These strategies form the core elements of the book's structured approach to improving your public speaking skills.  These strategies are conveyed through a series of personal stories and humor directly from the author's own life.
Other readers particularly enjoyed the very personalized approach the author takes in walking readers through various speaking scenarios from small gatherings to strategies for very large audiences.  If you want to improve your public speaking, Speak with no Fear is a great start.
Originally published in 1896, this is the authoritative guide to proper parliamentary procedures. Anyone running meetings that contain debates, amendments, or nominations may find these procedures useful. The most recent, eleventh edition, also covers more modern considerations such as electronic communication and electronic meetings.
If you're looking for a short, quick book to read over a weekend, this is not it. Though the first edition from 1896 was quite short, the book has gained content with every subsequent edition. This has lead to the creation of a long, dense, technical book.
That being said, there's a reason this book has stood the test of time – it offers a considerable amount of useful advice. If you run meetings as part of your job and would like to do so more effectively, you may find the advice in this book worth the time commitment.