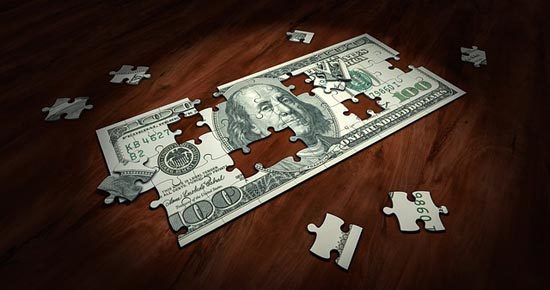 LendingTree vs Lending Club vs Upstart
Sometimes, something comes up and you suddenly need money. And you may not have as much as you need. Whether an emergency popped up that your emergency fund can't cover, a dream opportunity was offered that you simply can't turn down, or you have the opportunity to get a great deal on something you've been saving for, chances are high that you will need a loan at some point in your life.
Unfortunately, getting a loan can sometimes be trickier than it seems like it should be. This is especially true if you happen to have the same work hours as your bank does, making it virtually impossible to make multiple trips to the bank throughout the loan application and closing process without taking time off work.
Enter: online lending. Online lending platforms offer you the ability to apply for loans on your own schedule from wherever is convenient for you. As with any online financial transaction, you want to be sure to only use a credible lending platform. While there are many online lending options available, let's look at three today: LendingTree, Lending Club, and Upstart.
LendingTree is designed to help you get the best deal possible on your loan. An online lending marketplace of sorts, you are able to shop around to find the best loan terms between a variety of lenders. You're able to do this all in one place: your LendingTree account.
Signing up for a LendingTree account is free, and you will be able to monitor your credit score and receive personalized offers for loans that might help you save money from your current lending terms. Shop around and compare rates for mortgages, vehicle loans, new credit cards, student loans, personal loans, and more.
Founded in 1996, LendingTree is an established, credible company that is committed to making it easier for you to get the best deal possible when you need to borrow money.
Eligibility Requirements
Eligibility requirements will vary, depending on the loan provider you choose from the options LendingTree presents. In general, you will need to have a steady source of income and a decent credit score.
A low credit score doesn't automatically disqualify you from being able to borrow, it just means you might have a higher interest rate or stricter repayment terms. If you are able to improve your credit score notably before the loan is paid off, you can consider refinancing at that time to get a better rate for the rest of the life of the loan.
Rates, Fees, and Repayment Options
Again, this will vary depending on the loan provider you choose from the LendingTree marketplace. Most lenders will use your credit score as a major determining factor in the rate and repayment terms they can offer you. Be sure to also pay close attention to any fees the lender may have when deciding which option to choose.
Borrowing Limits
Different lenders within the LendingTree marketplace offer a variety of borrowing limits. Whether you are looking to buy your first home or just need a personal loan to cover an immediate need or emergency, LendingTree has options for you.
Upstart
Upstart is another online lending marketplace. Upstart also uses a peer to peer lending model, which is slightly different than the LendingTree model.
Upstart is unique in that it not only looks at your credit history but your education and employment history as well. Upstart believes that your ability to repay a loan involves more than just your credit score, and they strive to offer you more options that reflect the season of life you are in. This makes Upstart a great option for recent graduates and young professionals who haven't had as many opportunities to build up their credit yet.
Eligibility Requirements
Upstart requires borrowers to be at least 18 years old, and you must be a US citizen or permanent resident. Unfortunately, residents of Iowa and West Virginia aren't eligible to borrow through Upstart.
Additionally, Upstart requires that you have a valid email address, proof of your name, date of birth, and social security number, a steady income stream or a job offer that will begin within six months, and an open bank account at a US financial institution.
While Upstart looks at more than just your credit score, they do require borrowers to have a credit score of at least 620. If you don't have a credit score at all due to insufficient credit history, you aren't out of luck – you may still be eligible to borrow with Upstart.
Rates, Fees, and Repayment Options
Upstart offers rates ranging between 7.69% and 35.99% APR. You will pay an origination fee of somewhere between 1% and 6% of your loan amount.
Upstart offers three year or five year repayment terms, and there is no penalty for paying your loan off earlier than your agreed upon term. There is, however, a fee for making your payment late (after the fifteen day grace period). This late payment fee is equal to either 5% of the late installment payment or $15, whichever is higher.
Borrowing Limits
Upstart offers loans ranging between $1000 and $50,000. Once you have gone through the application process, chosen the offer that best suits your needs, and accepted your new loan terms, your funds will be released the next business day.
Lending Club
Lending Club differs from LendingTree in that it is a peer-to-peer lending model. Individuals are invited to invest in one another, meaning that your loan offers on Lending Club could be financed by a person just like you as opposed to a bank.
Lending Club has been on the scene since 2007, and with over 10 years of experience, it has earned a noble reputation as an online lender. If you are looking for a personal loan or business loan, or are looking for help paying for medical care, Lending Club might have an option that is exactly what you are looking for.
Eligibility Requirements
To be eligible to borrow money with Lending Club, you must be a US citizen or permanent resident, or be living in the US on a valid, long-term visa. You must also be at least 18 years old and have a bank account. Unfortunately, Lending Club cannot currently lend to residents of Iowa.
Rates, Fees, and Repayment Options
Lending Club's interest rates range from 6.95% to 35.89% APR. This rate is determined by a variety of different things, including your credit score, the amount of money you are asking to borrow, and your debt to income ratio.
Lending Club has a one-time origination fee that is somewhere between one and six percent of the amount you are borrowing. The exact rate will be determined by your credit score, and you'll pay it when you receive your funds. There are no additional fees for paying the loan off early, which is great news if you can get ahead on your payments.
Additionally, if you make your payment past the fifteen day grace period, you will face a late fee of either $15 or 5% of the late payment. Also, if you choose to make your loan payment by check, you will have an additional $7 processing fee. These two fees, however, are entirely avoidable.
Borrowing Limits
You can borrow up to a $40,000 personal loan, and you can typically receive your money within an average of one week from when you start the application process. Once you are approved for a loan and the process is complete, the funds are direct deposited into your bank account.
Which option is best?
LendingTree, Lending Club, and Upstart all appear to slightly different market segments, so it is really up to you and your needs to determine which of these three options is best for you. It is great to know there are so many great options out there for online lending, and these are just three of them.
If you are a recent graduate or don't have much (or any) credit history, Upstart is a great place for you to consider starting if you need to borrow some cash.
If you have a solid credit score and are interested in getting the best possible rate out there, LendingTree might be more what you are looking for as you can compare multiple options quickly and easily.
Lending Club is a great option for those with good credit who are interested in skipping a financial institution and borrowing with a peer to peer model instead.
Final Thoughts
Regardless of which online lender you choose, be sure to read the "fine print" carefully, make sure you understand the terms of your new loan, and be sure to make your payments on time to improve your credit score and avoid unnecessary late payment fees.
Online lenders like LendingTree, Lending Club, and Upstart make it easy to borrow money on your own schedule. The convenience of hopping online and being able to sift through multiple offers to find loan terms that work best for your financial needs is an incredible benefit of living in a technologically advanced age.
Next time you find yourself needing a loan, be sure to take advantage of the ease and convenience of online lending platforms.