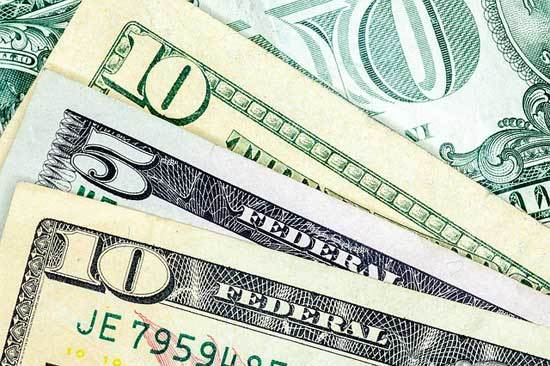 Payoff vs Prosper vs SoFi: Personal Loan Alternatives & Review
As more and more people are looking for alternatives to the traditional lending experience, it is no surprise new online lending platforms are popping up all the time. The banking industry as a whole is changing rapidly as technology continues advancing, and the lending world is not immune to those changes.
For a variety of reasons, not the least of which being simply convenience, Americans are increasingly interested in hopping online when they need to borrow money instead of stopping by their local financial institution. It is to the point now where it can almost be overwhelming to know where to start.
Prosper, SoFi, and Payoff are three popular online lending platforms. Each option offers unique advantages and disadvantages. This article reviews the underwriting standards for each lender and compares the available repayment terms, interest rates, and fees to help you evaluate the best option for your needs.
For more information about personal loans, we recommend you consult our personal loan guide.
Personal Loan Market Statistics
According to Experian, approximately 34.3 million Americans hold a personal loan. Based on those statistics the average personal loan includes the following attributes:
Average personal loan balance: $15,143
Average monthly payment: $353
Average APR: 9.37%
Keep in mind the statistics above only represent averages. Your actual quoted APR rate could be higher or lower than the national averages based on your personal credit score and your requested loan tenor.
Payoff
Payoff is designed specifically to help you refinance credit card debt into one payment with, hopefully, a lower interest rate. Payoff wants to empower you, the borrower, and does so by offering various assessments to help you better understand both your financial situation and your relationship to money.
The Payoff Member Experience Team also exists to support you along the way, providing check in calls and encouragement to help you along the way. Job loss support is also offered, so you can rest assured that Payoff will work with you on your loan payments if you lose your job.
Eligibility Requirements
Payoff requires you to have a credit score of at least 640 to be considered for a loan. You must also have a debt-to-income ratio that is below 50%, have a credit history age of at least 3 years (meaning you have been actively using credit in one way, shape, or form for at least 3 years), and no delinquencies within the past year.
Payoff doesn't currently offer joint applications, so you can only apply for a Payoff loan to pay off credit card balances that show up on your personal credit report.
Rates, Fees, and Repayment Options
Payoff loans have fixed interest rates ranging from between 5.99% to 24.99% APR. You can pay your loan back in the next 2 to 5 years.
You will need to pay an origination fee, ranging from between 0% to 5% of your loan amount. Beyond that – no other fees. Payoff doesn't charge a late fee, but that doesn't mean you should not still make a strong effort to always make your payments on time.
Borrowing Limits
Payoff loans are available from anywhere between $5,000 and $35,000. You should receive your funds within two to five business days once all the t's are crossed and i's are dotted.
Prosper
Prosper boasts over $15 billion borrowed and more than 936,000 "people empowered" through their platform offering low interest, fixed term personal loans online. Whether you are looking to consolidate other debts, purchase a new vehicle, pay off a medical bill, or fix something up around your house, Prosper wants to help.
Eligibility Requirements
Prosper requires potential borrowers to have a debt-to-income ratio of less than 50% and no bankruptcies in the last year. You also must have some form of income as your stated income can't be $0, and your credit report must show less than 5 credit bureau inquiries in the past six months.
Prosper won't consider lending to you if you have a prior loan through them that has been charged off or were declined in the past four months because of delinquent status or returned payments on any previous Prosper loans.
A perk of Prosper is that they are willing to consider lending to you even if you have a somewhat low credit score. Many lenders are only interested in working with borrowers who have higher credit scores, but Prosper will consider your application with a score as low as 640.
Rates, Fees, and Repayment Options
Prosper offers loans with an APR range of 6.95% to 35.99%. If you have a lower credit score, you can expect to pay a higher interest rate. Prosper loans can be paid back within either 3 or 5 year terms.
It is free to apply for a loan with Prosper, but you will be charged an origination fee that can range from 2.4% to 5% if you actually follow through on borrowing money. There is no fee for paying your loan off early, so if you have extra money later on, save on interest and pay your Prosper loan off early!
Borrowing Limits
Prosper lends anywhere between $2,000 and $40,000. This makes Prosper an excellent choice if you are looking for a bit smaller of a loan. You should receive your money via bank transfer within 1 to 3 business days following the origination of your loan.
SoFi
SoFi aims to be as efficient as possible in order to offer higher loan amounts and lower interest rates. SoFi looks beyond just your credit score and debt-to-income ratio and is as interested in your estimated cash flow, as well as what you do for a living and what level of education you have achieved.
By taking all these factors into consideration, SoFi can be selective and ensure they are lending money to borrowers who will almost certainly pay them back on time. This pays off for other borrowers as well, as SoFi is able to continue extending lower interest rates.
Speaking of education, SoFi offers both private student loans as well as student loan refinancing, in addition to personal loans. A huge selling point for SoFi is that they actually even offer home loans.
SoFi goes to great lengths to take care of their borrowers. With over 700,000 members who have borrowed $30 billion, they have plenty of borrowers to be looking out for. Not only does SoFi offer career services to their members, they also offer unemployment protection if you lose your job and need to temporarily pause your payments.
SoFi borrowers also have fees waived if they choose to invest with SoFi Wealth, LLC, as well as complimentary financial advising. You will get a rate discount on additional SoFi loans, and if you are satisfied be sure to refer a friend because you can land a healthy referral bonus if they end up borrowing through SoFi too.
Eligibility Requirements
SoFi is pretty tight lipped on their eligibility requirements. This is perhaps due to their commitment to look beyond your credit history and debt to income ratio in an effort to make a decision based on a bigger picture of your financial situation.
You do, however, have to be a US citizen or permanent resident that is 18 years of age or older and must be employed or have proof of a job offer that will start within 90 days in order to be considered for a SoFi loan.
Rates, Fees, and Repayment Options
SoFi will lend money with an APR ranging between 5.74% and slightly less than 17%. This rate could be either fixed or variable. SoFi boasts absolutely no fees other than interest – including no origination fee OR late fees, which is a rare feature but not one to be taken advantage of.
SoFi offers slightly longer repayment options – up to 7 years. If you don't want to stretch your payments out that long, you can also choose from 3 or 5 year terms. There is no fee for paying your loan off early, either.
Borrowing Limits
SoFi has a uniquely broad range of lending amounts. You can apply to borrow anywhere between $5,000 and $100,000, which is a noticeably higher borrowing limit than most online lending platforms.
Your loan proceeds will be direct deposited into your bank account within a few business days of completing all the lending paperwork.
Which option is best for you?
If you are looking for a loan specifically to pay off credit card debt at a lower interest rate, or consolidate multiple credit card payments into one, Payoff might be what you are looking for. Payoff's interest rates are significantly lower than the average credit card rates, so if you have at least $5,000 in credit card debt it is worth looking into a Payoff loan.
SoFi is quite appealing, due to their commitment to not charge any fees. They also have lower interest rates, which can add to the probability that you will probably pay less over the life of your loan than you might with a different lender.
However, SoFi's borrowing limits are a little higher – you are out of luck if you need to borrow less than $5,000. Don't forget about those added perks for SoFi borrowers, either. That unemployment protection is something you hopefully won't ever need, but could be a lifesaver if you do.
Prosper represents a good option if you need to borrow less than $5,000, or if your credit score isn't so hot. Keep in mind your offered interest rate will be directly influenced by your credit score. A higher credit score will give you the best opportunity for a lower interest rate. Prosper also doesn't let you apply for a loan with a cosigner, so be prepared to prove your creditworthiness as an individual borrower.