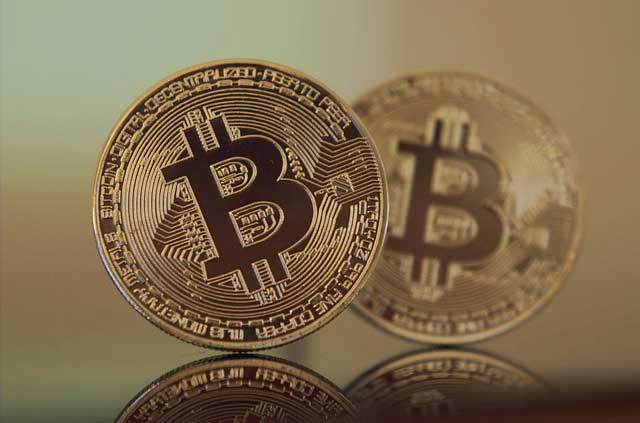 Best Cryptocurrency Exchanges in 2020
Since cryptocurrency first appeared, a plethora of exchange platforms have sprung up to facilitate transfers of digital coins such as Bitcoin, Ethereum and other altcoins. Cryptocurrency exchanges are online platforms through which you can buy, sell, or trade digital blockchain currencies.
Though they perform similar services, cryptocurrency exchanges vary in terms of the level of privacy and security they provide, as well as their fees and overall structure. Depending on the model of the exchange you use, you might be able to use fiat currencies like the U.S. dollar to exchange for cryptocurrency, or be limited to exchanging cryptocurrencies for other cryptocurrencies. We highlight the best cryptocurrency exchanges currently available.​
Coinbase is currently offering new users $10 to try their cryptocurrency exchange. Click here to sign up for the $10 promotion. Note: new users are required to buy or sell at least $100 to be eligible for the bonus.
How is a Cryptocurrency Exchange Different than Peer to Peer Models?
There are several types of online exchanges. The first is the traditional exchange, which operates much like a traditional stock exchange. In a traditional exchange, the platform acts like a middleman to facilitate trades based on the current market price. These platforms typically support themselves through small fees, taking a percentage of each transaction. On a standard exchange, you don't know who you're trading with; the exchange matches you and acts as an intermediary, making the exchange anonymous.
Direct trading exchanges, or peer-to-peer networks, allow for direct transfer between buyers and sellers. In these networks, individuals agree on their own prices independent of the current market value. In a peer-to-peer model, you generally have some data on the person you're trading with; you might know their wallet address, public ID, username, or even meet them in person.
Peer to peer online platforms simply provide an online space through which to meet other crypto owners and list or arrange trades. In a peer-to-peer trade, trust is very important, and is often established by trader history. Peer to peer trades are less anonymous, but also don't require you to reveal your personal data to a centralized corporation and can be quick, low-cost options.
Best Peer to Peer Cryptocurrency Options
There are a variety of well known peer to peer cryptocurrency trading options. The benefit of these options is that you can trade a variety of cryptocurrencies directly from your phone with no trading commissions.
Robinhood
Robinhood is a commission free stock and cryptocurrency trading app. In addition to trading 17 cryptocurrencies, you can also trade stocks, exchange traded funds, and options directly from your phone or desktop computer. Robinhood allows you to trade the most popular cryptocurrencies, including bitcoin, litecoin, ripple, ethereum, dogecoin, and many others.
The best feature of Robinhood is the ability to buy and sell stocks, etfs, options, or cryptocurrency without paying any commissions.
Sign up for Robinhood and receive 1 free stock share. The free stock is randomly selected for new users and can have a share price ranging from $3 to $150.
Cash App
Another well known and popular peer to peer crypto trading option is the Cash App. The Cash App was created by Squaresoft. The Cash App makes it very easy to purchase bitcoin and other cryptocurrency to pay for goods and services.
Probably the best feature of the Cash App is that you can purchase bitcoin without paying trading fees. You can also use the app to pay people in regular dollars similar to Venmo, Paypal and other payment apps. The Cash app is available on Apple and Android phones.
Cash App is currently offering new users a $5 sign up bonus.
​

What are Some of the Risks of an Exchange?
Because cryptocurrency and its surrounding technology are relatively new, legislation protecting and regulating their exchange hasn't yet stabilized. Online platforms operate in a new, digitized wild west in which the majority of the risk is born by consumers rather than platforms. The most infamous risk factor is security. Since 2009, nearly $4 billion worth of cryptocurrency has been stolen from online platforms; the majority of these coins are unrecoverable, and many consumers have yet to be, or never will be, compensated for their losses following these incidents.
In addition to the danger a hacker could pose, the exchanges are businesses, and can go bankrupt without warning. Some have historically tried to artificially inflate their publicized number of daily trades to manipulate their ranking or closed unexpectedly, taking consumer currency with them. Given the currently uncertain climate regarding governmental regulation around the world, regulation could also be a potential risk factor; unlike the blockchain, exchanges have concrete geographic locations and are more easily subject to local law.
Some analysts believe that the early 2018 downturn in coin prices is partially the result of world governments cracking down on cryptocurrency trading. Coins prices are extremely volatile and susceptible to flash crashes; if an exchange's platform goes down during a price shock, or is too slow, traders can be stuck for hours or days holding currency they want to sell. Unlike stock markets, which are closely regulated, digital coin exchanges aren't required to halt trading during price swings.
In all of these cases, exchanges are governed by often ambiguous laws which do not reliably favor consumers. Some of the issues avoided by cryptocurrency's decentralization therefore come back into play in exchanges.
Is There a Safe Way for me to Protect my Cryptocurrency in an Exchange?
Put simply, you should not keep much of your coinage in the exchange when not actively trading. They are meant to be trading platforms, not banks. Move your coins off the exchange and into one of the best bitcoin wallet options as soon as you can, when you are not actively trading them. Spending your hard earned cryptocurrency in the real world is easy with the right cryptocurrency wallet.
When you do use an exchange, make sure to choose your platform carefully and consider decentralized options or peer-to-peer blockchain verified transactions instead of the more user-friendly platforms. The pros and cons of some of the most popular and trusted direct and traditional exchanges currently in operation are described below.
Top Cryptocurrency Exchanges
We provide a brief overview of the top exchanges. We will periodically expand this list to reflect market changes.
Coinbase is by far the best known of the stock-market-like trading platforms. It takes US credit cards and bank transfers and allows you to exchange USD or cryptocurrency for Bitcoin, Litecoin, Ethereum, and Bitcoin Cash through the platform. It charges a small fee per trade (varies depending on currency, but currently 1.5% for Bitcoin sales and .25% for transfers).
The most common criticism of Coinbase is that it invades the privacy of its users, something disliked by many crypto-enthusiasts. Trading on Coinbase requires an account registered with significant personal financial information. It can track how you use "their" coins and has historically shut down accounts involved in a variety of transactions, including illegal/darknet exchange, but also potentially more arbitrary reasons. It also has ambiguous ties to the banking industry and has come under fire for its relatively "institutionalized" motives.
However, these attributes also make it less vulnerable to government shutdowns, and its security features are robust; only 2% of its coin holdings are exposed to the internet at one time, and it insures Bitcoin stored on the platform against theft for up to $250,000 USD. Its more advanced features, like GDAX, are designed for experienced traders, but its basic functions have the most user-friendly interface of any platform and its user interface is very simple to set up and use. It's often recommended to beginners for this reason.
Kraken
Kraken was another early platform, founded in 2011. It allows you to buy/sell/trade Bitcoin as well as Litecoin, Dogecoin, Ripple, Stellar/Lumens, Monero, Ethereum, and many others. It supports many currency "pairs" (for example, USD with Ripple, Monero with Yen, etc.) and supports more fiat currencies than Coinbase. It takes credit card and bank transfers of fiat currency and charges significantly lower transaction and deposit fees than Coinabse. Overall, it has a great reputation in the crypto community.
Kraken's worldwide reach is better than Coinbase, and it offers a number of trading features, including margin trading. While its platform is much more robust, it is also confusing and counterintuitive. There is no mobile support, the website can be slow to process trades, and their customer support has a mixed reputation. In short, Kraken is a good option for experienced traders, especially those operating outside of the U.S., but is not as good for beginners.
Poloniex
Poliniex is a US based company and has one of the highest volumes of trade of any exchange. It supports margin trading and allows trades of over 90 pairs. It doesn't accept fiat currencies, however. To use this exchange, you would need to purchase Bitcoin or other cryptocurrencies elsewhere and then transfer them to a wallet on the platform. Its user interface is simple, but relatively straightforward. Its fees are very low (less than .25%), and it has an excellent security reputation and history.
However, their customer service is notoriously bad; there are anecdotal examples of support tickets waiting for 90 days or more. Withdrawing funds can be difficult with Poloniex as well; some have waited months to do this. Their terms of service also prohibit class action lawsuits against the platform and gives them the unilateral ability to terminate your account for any reason.
Privacy is also a concern; they use a tiered approach in which each "level" of trading requires you divulge more personal information. The more you want to trade, the more information you have to reveal. If low fees are your priority, this might be an option, but Kraken provides a similar service with a better community reputation.
Bittrex
Bittrex is another crypto-only platform (no fiat currencies). It charges slightly higher fees than Kraken, especially on larger trades. Bittrex has repeatedly been the target of phishers who try to get login information but has repaired its reputation and aggressively invested in security measures.
Like Coinbase, it holds the majority of its funds offline, increasing its security, and has an excellent customer service reputation, in part because the company is trying to fix its public image. It has no mobile app, and is less beginner friendly than Coinbase, but also offers significantly more currencies (over 190, compared to Coinbase's 4).
Many beginner users buy Bitcoin using Coinbase, and then migrate their holdings over to Bittrex to use the more advanced features after they are more experienced. Its community reputation is similar to Kraken; it's slightly more expensive on big trades, but also offers a smoother user interface.
Shapeshift
Finally, Shapeshift is another crypto-only platform, but unlike the traditional exchanges on this list, it allows you to begin trading instantly without an account. Its process is decentralized. It has low barriers to entry for new coins, meaning that altcoins are often available on Shapeshift before they show up on bigger exchanges. It offers quick, reasonably priced exchanges between users, and is fairly beginner friendly. It has a (admittedly average) mobile app and supports limited payment options and tools.
Because its trades are peer-to-peer rather than centrally mediated, it is more vulnerable to user error; some have reported losing funds in failed transactions. However, their customer support is responsive and has a relatively good reputation. For experienced fans of the underground, peer-to-peer aspects of cryptocurrency, of those looking for a quick, low-cost option, Shapeshift can be a great alternative to traditional exchanges.
There are hundreds of platform options out there; this list covers scratches the surface of the most popular, reputable options. For beginners, Coinbase is the most popular option, and it is a very user-friendly, straightforward option.
For those looking for greater anonymity, Shapeshift might be a better option, and Bittrex and Kraken both provide solid alternatives for those seeking low fees and more advanced trading options such as margin trading.
While these platforms are relatively secure, any internet-based platform opens you to a small amount of risk. Whatever option you choose, make sure to research its community reputation, terms and conditions, security record, and features closely. Whenever possible, store your cryptocurrency in a safe, offline location.
Cryptocurrency technology changes rapidly. This means that it is very important to stay current with new information and trends. We recommend looking through our list of the Best Cryptocurrency Books for a number of good resources on bitcoin and cryptocurrency trends.
For more information about how cryptocurrency works, read our Bitcoin ASIC Mining Guide.