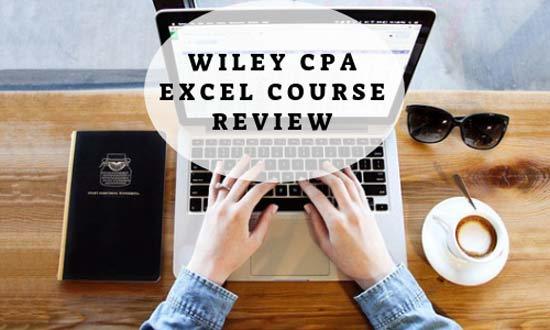 Wiley CPA Excel Review
Wiley is a large global provider of professional development and educational materials in a variety of industries including the financial, medical, and other industries. In 2012, Wiley acquired Efficient Learning Systems and its flagship CPA prep course product, CPAexcel. Wiley relaunched the full Efficient Learning Systems product line in late 2013 as a dedicated online platform utilizing the most advanced technology.
Wiley's CPAexcel program offers a range of study material packages and products that appeal to self studying students as well as to students that prefer a more in depth and structured review course. This article will take in depth review of Wiley's full CPA prep course product line and evaluate each of the major product options.
Why Choose Wiley?
Wiley's CPAexcel platform is known for its focus on technology combined with its efficiently designed study program. This means that its lectures are broken down into smaller bite sized lectures rather than long and extended monologues.
Other notable elements of Wiley CPAexcel include:
Large and in depth test bank.
Instructors with professional university teaching backgrounds.
Efficiently designed section lessons to maximize your learning.
Free access until you pass.
Advanced adaptive learning platform focused on identifying and improving your weaknesses.
Ability to select individual products or purchase multiple products in a bundle.
Wiley CPA Books
Wiley's CPAexcel study notes and question pack bundle cover all 4 sections of the CPA exam. The study notes are organized into smaller bite sized lectures and cover every aspect of the 2019 AICPA blueprint.
The study notes include 4 volumes organized by exam section and cover 2,000 pages of text. There are 4 additional volumes of practice questions organized by section included with the package.
The product bundle includes the following:
Revised and updated for the 2019 AICPA Blueprint.
Includes 2,000 multiple choice questions (approx. 500 per exam section).
20 task based simulation questions (approx. 5 per exam section).
Detailed and thorough practice question explanations.
Ability to purchase single exam sections or all 4 sections.
For more information about the study notes and practice question bundle, click here.
Test Bank
Similar to the study notes, you have the ability to purchase the Wiley practice question test bank for a single section of the exam or you can purchase test bank access to all 4 sections of the exam.
If you choose to purchase a single section, your online access is available for 1 year from the date of purchase. If you purchase all 4 sections, you have 2 full years of access to the test bank.
Wiley's test bank database covers 6,000 multiple choice questions, 200 task based simulation questions, and 3 written communication questions. The test bank includes extensive diagnostics that track your progress by sub section.
You have the ability to practice by question types and specific content sections or take full length practice tests that simulate real exam conditions. Notable features include:
Ability to access the question bank on your home computer or on your mobile phone or tablet.
Access for up to 2 years if you purchase the combined 4 section bundle.
In depth explanations for every practice question.
Detailed analytics to track your overall progress as well as your progress within individual topic areas.
Extensive database with over 6,000 multiple choice, 200 task based simulations, and 3 written communication questions.
Click here for more details about the Wiley test bank.
Focus Notes
The final month of your CPA studying is probably the most important. It's also the most likely point in time where you can suffer burn out and fatigue. This is where Wiley's focus notes are intended to help.
The Focus Notes offer a highly condensed and efficient method to cover the most important concepts and formulas you will come across on the CPA exam. The notes are designed with an easy to access spiral bound and color coded print hard bound book.
The notes cover important exam tips, formulas ratios, and help you remember using mnemonics and other study tips.
Ideal resource for the final few weeks of your exam prep.
4 books for each section of the exam.
Focuses on strategies and the retention of the most important formulas and concepts.
Click here for more details on the Focus Notes.
Flashcards
Flashcards are an incredibly effective way to memorize challenging concepts, ratios, and formulas. Some students find it beneficial to create their own flashcards while other students prefer to use a pre-made format to save time.
Wiley's flashcards have the benefit of covering the most important topics and sections for all 4 sections of the exam, so you don't have to spend time guessing what to include in your own flashcards.
Wiley's flashcards are inexpensive and can be purchased for individual exam sections or as a single bundle of all 4 sections. The flashcards include the following:
1,000 total flashcards (250 for each section)
Ability to purchase all 4 sections at once or individual sections as needed.
Saves you extra time by not having to write out individual flashcards and guess about what topics to include on your flashcards.
Click here to see the Wiley flashcard options.
Product Bundles
For students that are looking for a more structured study schedule, you have the ability to choose from 3 product bundles that include video based lectures, study notes, and practice questions as a single product package.
Silver Course Bundle
The Silver course option is the lowest priced CPAexcel bundle option. This bundle includes the core study materials without any of the supplemental study products. This course bundle includes:
140 hours of video lectures.
Study notes with 2,000 pages of content.
Online test bank with over 6,000 questions.
Wiley mobile app.
Free access until you pass.
Gold Course Bundle
The gold course bundle is Wiley's mid range bundle option. This bundle includes a combination of the core study material as well as additional online based tutoring with a Wiley professor.
All course study material included with the Silver Bundle.
Ability to utilize online mentoring and support from a Wiley subject matter professor.
Platinum Course Bundle
The platinum course option offers the most comprehensive product set and features for students looking for a complete study solution.
The Platinum course is available to purchase for individual exam sections or as a combined bundle for all 4 exam sections.
The full bundle includes the core study material as well as additional virtual classroom lectures, extra practice questions (12,000 in total), the Focus Notes, and printed flashcards. The major course features are highlighted below:
140 hours of video based lectures.
Over 2,000 pages of detailed study notes.
12,000 practice questions in the online database.
Bite sized lectures with advanced diagnostics and performance metrics.
Mobile app with full access to all study materials.
Online mentoring from professors.
Focus Notes and printed Flashcards.
Free real-time course updates.
Full course access until you pass.