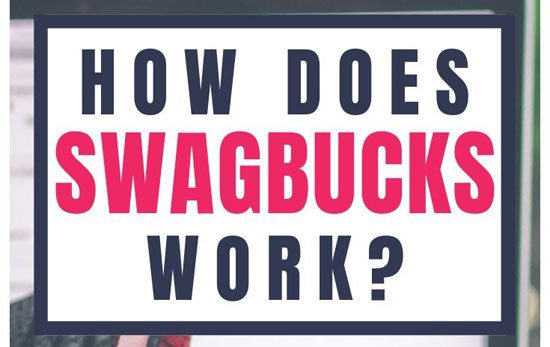 How Does Swagbucks Work? Is it Legit?
Swagbucks is a free website and app that allows you to earn money by doing various sponsored activities online. It functions mainly as an online rewards platform and membership community that offers cashback and gift cards for completing surveys, watching videos, signing up for free offers, online shopping, and more.
But is Swagbucks legitimate? The short answer is yes. To this day, Swagbucks has given out over $300 million in gift cards and PayPal cash to their users who love getting rewarded for spending time on their computers doing things they normally would've already been doing.
With over 4 stars on Trustpilot, Swagbucks offers individuals different ways to earn extra money online from home.
Sign up for Swagbucks and receive a $3 sign up bonus.
Earning Swagbucks Fast
Swagbucks makes it very easy to rapidly earn Swagbucks from your apple or android phone using the Swagbuck app. When you have a few minutes to spare, just open the app and flip through the various tasks available each day.
Each of these tasks is assigned a point value. Earning points on Swagbucks is easy because you just complete the various tasks available and the points will then be automatically added to your account.
The points that Swagbucks uses are called, conveniently enough, swagbucks, and you rack up these points until you are ready to exchange them for real currency.
We have highlighted a few of the most common tasks and the point values you can earn:
Surfing the web: 1 to 20 Swagbucks per session.
Surveys and Offers: up to 10,000 Swagbucks depending on survey length.
Cashback Shopping: ranges from 6% to 20% of your total purchase cost.
How Much is a Swagbuck Worth?
The simple way to understand how much Swagbucks are worth is by looking at the redemption options. Keep in mind the minimum redemption value is $3.
Swagbucks Redemption Options
After you have accumulated Swagbucks, open the app and click on the option to redeem Swagbucks.
You can redeem Swagbucks for gift cards or as cash directly through your Paypal account. Swagbucks is just one of many ways to earn Paypal money.
We have included a few common redemption options:
2,500 Swagbucks equals $25 via Paypal deposit.
1 Swagbuck equals $.01.
However, you might want to consider other redemption values. Swagbucks regularly offers limited time discounts when you redeem Swagbucks for certain merchant gift cards.
Enhanced Redemption Options
By redeeming Swagbucks during these discount windows, you can earn higher redemption values. We have included a few examples below (note, these offers were available on the date of the article and may have expired):
2,175 Swagbucks equals $25 Visa card (13% discount).
800 Swagbucks equals $10 iTunes card (20% discount).
4,750 Swagbucks equals $50 Southwest Airlines card (5% discount).
Some of the most popular redemption options includes:
Paypal cash.
Visa gift cards.
Amazon gift cards.
Best Buy cards.
Old Navy cards.
Walmart
Target
Those options are really just scratching the surface because you can choose from hundreds of merchants in various categories.
Payment can take up to a week to go through to your email, but in the meantime, you can still keep earning more points and work towards your next reward.
You can redeem points up to twice a day, and to use your gift cards, you just follow the instructions for your unique gift card codes in your inbox.
How do you Earn Points on Swagbucks?
Earning points is very easy and you have a choice of different activities. The most common options include earning cashback from online purchases (need to click through Swagbucks before purchasing), watching videos, answering surveys, and signing up for new deals.
Let's go into detail about how you can earn the most from Swagbucks.
We created a detailed list of the most common ways to earn points on Swagbucks:
Swagbucks Sign up Bonus
Swagbucks is currently offering a $3 sign up bonus for any new members that sign up and create a new profile.
Click here for the $3 Sign up bonus.
Complete the Daily Offer
Swagbucks offers daily special programs and deals that you can sign up for, so to redeem the daily offer reward, all you have to do is scroll through all of the day's offers.
If you like any of them, you can redeem them, but you're not obligated to do so to earn your reward.
Take the Daily Poll
There is a random poll of the day on the right side of the website screen that you can take for one point each every day you open Swagbucks. This is one of the easiest way to earn points on the site.
Use the Swagbucks Search Engine
You can earn money doing something you already would've been doing for free: searching the internet. You can set Swagbucks' search engine as your home page or install the Swag button, and any of your searches will be counted towards your swagbucks.
Just adding the Swag button to your browser gets you 50 Swagbucks, and you can earn 1 Swagbuck for every 1-6 searches you make.
Watch Videos
Through the website or the Swagbucks TV app, you can find videos in categories that are relevant to you. This is a great way to earn money while multitasking because you can do something else while the videos are playing in the background.
The app can help you earn up to 40 Swagbucks a day, and you can learn unlimited points watching videos from your desktop browser.
Shop Online
Swagbucks partners with many big name brands that you're most likely already shopping from. You can earn cashback or redeem these stores' special sales to earn points as well.
The number of Swagbucks you earn depends on how much you spend while shopping, but there are often bonus points from shopping as well.
Take Surveys
Filling out a profile will qualify you for the most relevant surveys to you.
A short survey will earn you 50-100 Swagbucks while more niche, longer surveys can offer up to 10,000 Swagbucks.
Invite Friends
Getting your friends on board with Swagbucks is an easy way to earn more money for the rest of your days on Swagbucks. Just look for your personal referral code after you complete the sign up process.
With every person you refer, you'll earn 10% of all of the Swagbucks they make! You'll share your unique referral link with them to sign up, and the more they use Swagbucks, then the more you'll earn too.
Swagbucks Daily Offer
There's nothing better than an easy goal that will keep you motivated to use Swagbucks and earn you more money.
Each user has a Daily Goal Meter that recommends how many Swagbucks to earn each day based on your past behavior on the site, and by completing them, you'll earn extra Swagbuck rewards.
There are rewards for keeping longer streaks from using the website as well.
How Much Money Can You Make on Swagbucks?
You're probably wondering how much extra money you can actually earn using Swagbucks, but of course this varies with how actively you're using the website to earn rewards. Then you'll ask, is Swagbucks worth your time?
Once again, there are many ways to earn swagbucks from doing things you already would've been doing like searching the web or shopping for gifts, and other offers like surveys vary in the amount of time taken. But we did the calculations to see if doing all the offers and completing the bonuses would be worth it.
If you follow each of the steps to earning points and use it diligently every day, you can earn on average up to $550 each year. That's $550 to go towards holiday shopping, rainy day funds, a dream vacation, or any way to treat yourself. Everyone could use an extra half a grand in their bank account, so it shows that Swagbucks actually pays off.
Swagbucks Alternatives?
There are many other money earning apps that help you earn more money for free. Let's see how the top three compare with Swagbucks:
Survey Junkie
If you qualify for a lot of surveys, Survey Junkie is an easy way to get paid for taking surveys. It has over 10 million members in its community of influencers, and you can earn free gift cards with the surveys you take.
Most surveys take less than 20 minutes to complete, so you can fill them out quickly in your downtime. However, it only has surveys; there are no other ways to earn points.
Inbox Dollars
InboxDollars has sent out over $57 million to its users so far from points earned by taking surveys and searching the web.
Additionally, it lets people earn free gift cards by playing online games and reading promotional emails as well.
Each survey pays $1-10 each, and you can spend as much time earning points as you want.
My Points
Earn unlimited free money by trying out MyPoints. While you can earn points for watching videos, taking surveys, and playing games, you can only redeem points for digital gift cards.
The thing about MyPoints is that the value of a point on the website can change over time. Their deals on redeeming points fluctuates depending on which stores are offering the best deals on gift cards, but you can choose from over 75 different retailers.