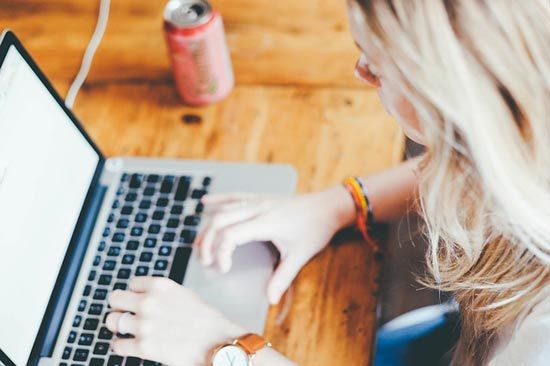 What is the Best CPA Exam Cram Course?
Each section of the CPA exam covers a significant amount of material.  The best way to prepare for the exam is to approach your study process like a runner would prefer for a marathon.
The first few months should be spent systematically covering the major topics and regularly practicing test questions.  In the last month before you plan to sit for the exam, you should focus on critical concepts, formulas, and test questions across every topic in a systematic manner.
CPA exam cram courses are designed to help you with that last segment of your study plan.  This is the stage where many students begin to feel study fatigue and lose some of their focus.
The right cram course can focus your study efforts in the most critical areas and help give you one final boost right before exam day.  We take a detailed look at the best CPA exam final review products so you can select the best option for your learning style.
Easily compare the Best CPA Exam Review Course options in our simple guide.
What are the Benefits of a CPA Exam Crash Course?
Many students are familiar with the panic fueled feeling of a last minute cramming session the night before an important exam.  This is not the purpose a CPA exam cram course.
A CPA exam cram course is designed to help you evaluate your strengths and weaknesses and provide a streamlined process for improving your stills right before you sit for the exam.
It's very similar to running in a race and then pushing yourself a little bit harder on that last mile before the finish line.
New Questions & Study Material
Another important benefit of a final CPA review product is the exposure to new questions and more efficient study material.
Many students begin to recognize the same questions when taking practice questions from their primary study material.  What happens is that you start to unconsciously answer questions because you memorized the answer choices rather than understanding the underlying concepts.
Exposing yourself to new questions will more fully reinforce your subject knowledge because your not answering questions you have already seen.
Highly Efficient Final Studying
The final benefit of a CPA refresher course is the streamlined material.
Your primary text books and study notes are designed to help teach you the concepts in depth.  A CPA refresher course is designed to elicit your understanding of material that you already learned but haven't yet fully committed to long term memory.
So the course material is more streamlined and designed for you to cover more material at a much faster rate.
Top CPA Exam Final Review Courses
The following cram courses are online based options that provide students with a clear structure for maximizing the most important concepts prior to exam day.
Instead of rehashing long lectures and lengthy text, these products are designed with efficiency.
Yaeger CPA Cram Course
Phil Yaeger started preparing students for the CPA Exam nearly 41 years ago.  The Yaeger CPA prep program evolved from a classroom based program focused on local students to a fully featured online platform helping students pass the exam from all over the country in the comfort of their own home.
As you might imagine, the principles of classroom based teaching have remained a core theme in the program.  The Yaeger cram course is designed as one final wrap-up before you sit for the CPA exam.
The course is intended to diagnose your strengths and weaknesses so you can most efficiently improve in the most important areas before taking the exam.
Notable features of the program include:
Cram course are available for any single section of the CPA Exam (AUD, BEC, FAR, or REG).
Purchasing a final cram course is much less expensive than a full CPA exam prep course bundle.
Online based course with 6 months of access.
All courses include access to digital textbooks.
For more information, see our full Yaeger CPA review.
Becker CPA Final Review
Becker is one of the most well known CPA prep course providers with a history that dates back to 1959.  Becker offers one of the most popular and in depth CPA prep course packages in the industry.
The Company's strong reputation for quality also comes with a more premium price point.  Many students benefit from Becker's quality and consistency so it makes sense to see if it's the right fit for you.
Becker's final review product is intended as a capstone course to Becker's primary CPA review course.  This means that the course is specifically tailored for students that are already familiar with Becker's main course and have spent time working through the study material and practice questions associated with it.
Because of this tight integration, Becker's final review course is only available to current Becker students.
The final review course is designed with a more efficient and tighter focus on the most challenging and most important concepts you will see on the CPA exam.
The course includes a balanced mix between lecture based content as well as additional practice questions that are unique to the final review course.
Notable features include:
Available for individual exam sections or purchase all 4 sections at once with a 25% discount.
40 hours of tightly focused video lectures broken down by shorter modules.
Over 800 new multiple choice and 100 task based simulation practice questions.
Designed for tight integration with the primary review course.
Restricted to current Becker students.
Additional information in our Becker CPA Review article.  You can also compare Becker CPA vs Wiley CPAexcel.
Universal CPA Cram Course
Universal CPA is another prep course provider that offers a fresh approach to the passing the CPA exam.  The company's primary product is a dedicated supplemental test bank.
The supplemental test bank offers students access to a full library of extra CPA exam practice questions at a much lower price point than some of the more traditional CPA prep course providers.
The Company's newest product is a CPA cram course.  The cram course includes full access to the flagship test bank product as well as text and video based study material to help you reinforce important concepts.  We really like the lower price point and lifetime access for Universal's products.
Additional features of the cram course include:
Purchase individual exam sections or all 4 sections of the exam for a discounted price.
Licensed AICPA questions.
Unlimited program access whether you purchase an individual section or all 4 sections.
All cram courses include text and video content and the supplemental test bank.
Supplemental test bank includes over 4,200 multiple choice questions and 200 task based simulations.
You can also read our full review Universal's test bank product here.
The Focus Notes cover the most important CPA exam topics.  The Focus Notes are designed for easy access with a spirally bound printed note package.
The notes are designed for all four sections of the exam.  They cover the most critical topics and formulas necessary to pass the exam.
Focuses on the most important final exam topics.
Formulas, mnemonics, and key concepts.
Available for an individual exam section or as a package for all four exams.
Read our Wiley CPAexcel review article for more details.
Surgent Individual Courses
Surgent's CPA review courses include some of the most advanced adaptive learning technology available for students.  The algorithmic technology identifies your strengths and weaknesses by topic area and creates a customized study program based on your knowledge level.
The benefit of this structure is that you can potentially reduce your studying time by focusing on the most efficient topic areas rather than covering everything at once.
Surgent's individual courses are focused on a single test section and include the following benefits:
Choose an individual test section for just $599.
Includes all study materials, practice questions, and adaptive learning algorithm for a single test section.
ASAP Technology makes your studying more efficient by focusing on content most important based on your current skill level.
Algorithmic technology evolves content in real time based on your personal progression through the material.
For more information, see Surgent CPA Review which includes additional information about course options.